Shadow Mini Tool - Black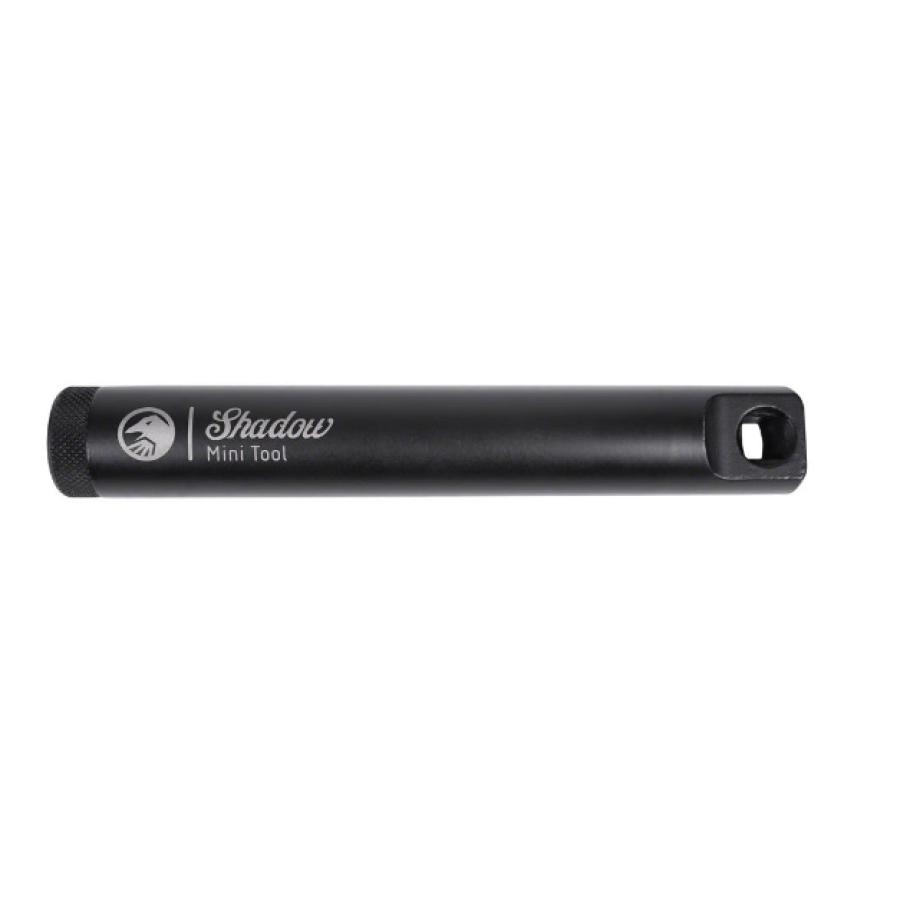 THE SHADOW CONSPIRACY MINI-TOOL DESCRIPTION:
The Shadow Conspiracy Mini-Tool provides a very sleek and compact way to carry around the 3 most essential tools for a BMX rider. The strong, steel main tube houses a deep 17mm socket for all peg lengths, and a custom designed investment cast 3/8" socket adaptor with 6mm and 8mm hex heads. No more lugging around a bulky tool kit or getting stranded. It doesn't get much easier to carry around the necessary tools than this TSC Mini-tool.
Features:

Includes 6mm / 8mm hex, and 17mm deep socket
Investment cast, forged and CNC steel construction
167mm length / 26mm diameter
Weight: 16.3 oz
Colors: Black