Rant Spring V2 Brake Kit - Black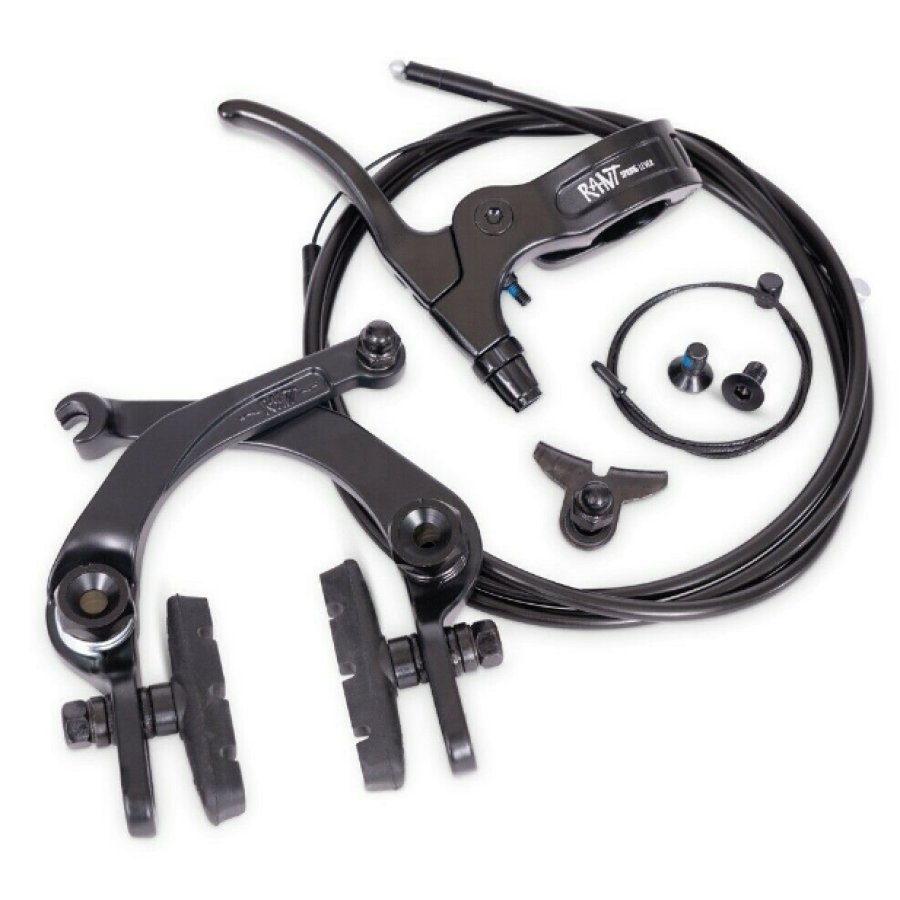 Everything you need to get to stoppin'. This all in one kit makes for an easy purchase and has all hardware for installation. Includes the Spring Brake II Calipers offer extra wide clearance, the Spring Brake Lever has awesome reach and easy to install hinged clamp, and the Rant Spring Brake Linear Cable is the best for flex free, solid pull.
Second version of the affordable Rant Spring U-brake.
Description:

- Low profile coiled spring design
- Die cast alloy
- Includes all mounting hardware and brake pads
- wide tyre clearence
Rant Spring Brake Lever is a lighweight and affordable version of a classic BMX brake lever.

Description:

- Die cast alloy body and lever with hinged clamp
- 2 finger design
- colour: black
Linear brake cable with a straight style housing that reduces compression, increases braking response and general stopping power. This cable will not kink up on barspins and also features a teflon coated inner wire for smooth pull.

Description:

- coated straight housing
- 1.5 mm coated and pre-stretched inner wire
- 50"(127 cm) housing with 58"(147 cm) wire